This very quiet model is the most economical of the high-performance central vacuum category, making it the most popular model.
Recommendations :
Type of residence : apartments, condominiums, houses
Approximative area* : 325 m2 (3500 pi2)
Useful link :
*The cleaning area is provided as a reference for durability and optimal performance of your central vacuum. For maximum capacity, see the specifications.
Features
Quiet

This central vacuum is amongst the most silent vacuums on the market, so you can clean at any time, without disturbing the entire household.
Powerful

Due to its outstanding general performance, this model is as convenient for condos as for average-sized homes.
A Healthy Choice

Our hybrid models are equipped with a HEPA type filter that captures 99.5% of particles at 0.3 µm, so you can breathe easier.
Warranties for your peace of mind
This model comes with a 10 year warranty*, and all our units' bodies are covered by a lifetime warranty, ensuring your peace of mind for numerous years.
*Domestic use only. See details in owner's manual.
Contact us >
Specifications
Airwatts

600

Decibels

56

Air flow

127.1 CFM | 216 CMH

Water lift

140.9 in | 3579 mm

MAX amps

13.8

Voltage

120

Stage

2
Series
With bag

Bag capacity

5.3 gal US | 20 L

Canister capacity

0 gal US | 0 L

Height

35.1 in | 89.2 cm

Diameter

11.9 in | 30.2 cm

Weight

28 lb | 12.7 kg
With filter

Bag capacity

0 gal US | 0 L

Canister capacity

5.8 gal US | 22 L

Height

35.8 in | 90.9 cm

Diameter

11.9 in | 30.2 cm

Weight

26.4 lb | 12 kg
Hybrid

Bag capacity

5.3 gal US | 20 L

Canister capacity

4.6 gal US | 17.4 L

Height

38.3 in | 97.2 cm

Diameter

11.9 in | 30.2 cm

Weight

28.2 lb | 12.8 kg
Related products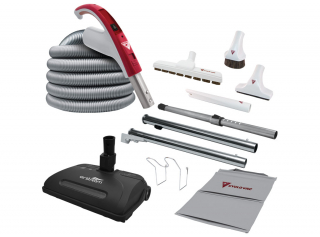 As low as
$307.95
$307.95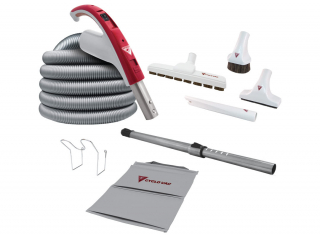 As low as
$242.95
$242.95