Press review
Welcome to the Cyclo Vac press review! This section introduces you to various publications, photos and news articles highlighting achievements, launches, promotions and Cyclo Vac projects.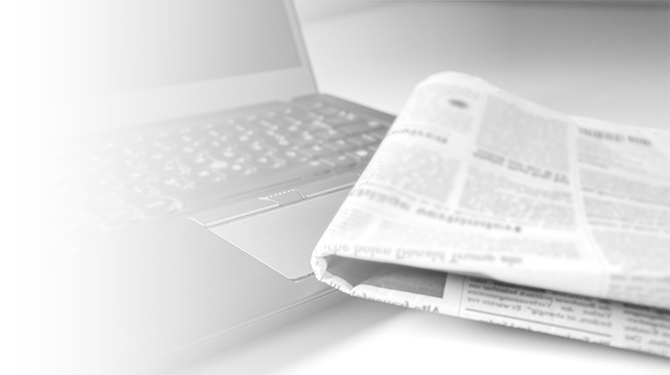 Job shop profile: Trovac Industries Ltd.
You wouldn't know it from looking at the exterior of the building but big changes are happening at Trovac Industries Ltd. The central vacuum cleaner company is located in Blainville, QC and houses a 75,000 square foot facility with an over 50 year history in the industry. Trovac has launched several brands over the years, including Cyclo Vac, its popular central vacuum unit.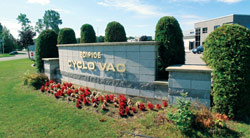 "This won't be the same business anymore. The goal is to grow. If we are more effective, we will definitely be better," said Marc Bruneau, President of Trovac Industries.
There are several different ways that Trovac is working to ramp up productivity and truly become a leading force in central vacuum cleaner manufacturing. In such a competitive market, Éric Vachon, Vice President of Sales and Marketing for Trovac Industries, kept his cards close to his chest, remaining quiet about sales figures.
However, he did joke that if Electrolux is number 1, 2, 3, Trovac hopes to be number 4.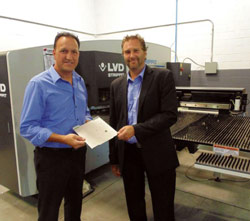 One of the biggest challenges facing the manufacturing industry today is cheap, overseas labour. How can a Canadian business compete with that? Well, Trovac believes that there is more to their company than just the end product, it's about the quality, effort and craftsmanship that goes into every single piece.
After what was considered to be one of the worst economic situations in 50 years, Trovac found themselves remaining flat in a declining market. Two years ago, they decided to make many significant changes in order to continue their strength and success.
They began to change their production model and invest in new equipment. Some companies would say that this wasn't the right time, but for Trovac, Bruneau explains, they are going against the current. And they are happy with the results. Trovac decided that a key factor in their success is the "Made in Canada" sticker, which is why they are focusing on making big changes to their manufacturing centre. "I think we can easily do it here…just get out of our comfort zone," said Bruneau.
And worldwide, Trovac's "Made in Canada" products are recognized as top-notch. "We have a stronger dealer network in France.
The brand is strong, Made in Canada, in France," explained Vachon.
The reason why Trovac is able to maintain its "Made in Canada" products is through investment in new machinery and technologies.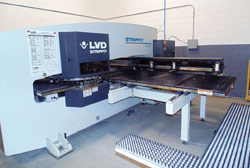 In February 2014, the company purchased a Strippit M-1225 punching press and began reconfiguring its facility to better suit its new production mentality, which saw the process move from batch to one-by one. Their goal is to cut 20 per cent of their facility, removing inefficiencies, especially because they don't want to have as much in-process product in their warehouse.
Bruneau believes that this is reasonable; he explained that if he asked for five per cent, he would be happy if they cut three per cent, so why not challenge his company to achieve more.
The new Strippit machine allows for the company to maximize their capabilities, which adds flexibility to their operation. The new machine replaces five or six traditional presses and offers less work in progress.
"You don't put the big 5000 lb. tube in….now you have the machine gun that you start and it does 10 different models in the blink of an eye," said Bruneau.
The machine does what would have taken four operations in one step. "And sometimes it only takes 30 seconds," explains Vachon.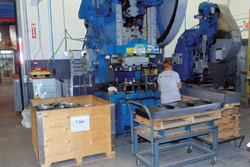 Its complex processes include bending, forming and cutting. "That is the beauty of this machine," he continued. The particular model that they purchased, the M-1225, offers a 47-station thick turret configuration, as well as nesting software, which allows for minimal waste. If there is metal left, the software can determine what part can be made with remaining product.
"It's sad to see the old machines out when they still work. Why make 5000 when I can make the 50 I need this week and the other 55 I need the next week after that," said Bruneau. The new production model and the new equipment allow Trovac employees to handle the machines far less with better results.
Bruneau explains that the transition away from batch manufacturing is the only way he can be successful in his market, while still keeping jobs in Canada. It's all about investing in the right machinery and creating the right environment for increased productivity.
It is also very important that the company maintains its machines. They continue to use traditionally presses because they work, and according to Bruneau, if you come back in 20 years, they will continue to work. The new Strippit machine will also be properly cared for, because "if your tooling is not well maintained, you will feel the burr. If it's well maintained you shouldn't have that." Trovac is looking towards developing and maintaining long-term goals for its facility.
"The first time we had the drawings [for the new floor plan] with the engineer, the employees were facing the wall. I said forget it. I mean those people are human beings, how can they be facing a concrete wall? …When you have people here for 10 years, it's a blessing. When you have people every three months to train, this is a nightmare," said Bruneau.
Trovac's entire business model is all about stepping out of their comfort zone and doing things differently than the norm. They believe that although things may be more costly upfront, in the long run, Trovac will benefit and continue to be competitive.
The average Trovac employee has been working there for 8 years. Vachon elaborates that it's not just the individual but sometimes there are whole families that have worked at the facility. That's why it's so important to maintain a good working environment.
The shop itself is extremely clean and everything has a spot, but both Vachon and Bruneau expressed on several occasions how much cleaner they expected things to be especially once the renovations are complete. They work to create an environment where people can grow and work through innovation.
If something is no longer productive, why keep it? The old way of doing things was no longer working for Trovac Industries, which is why Bruneau was forced to change his mentality. He hopes to reduce his facility size while incorporating state-of-the-art equipment, and additional workspaces like an in-house paint shop. They even began manufacturing the vacuum hoses in-house after their supplier moved to Mexico. If they couldn't guarantee customers products on time or high quality, Bruneau believed Trovac could, which made the decision easy.
Today, Trovac is a major player in the central vacuum system market. "Trovac decided two years ago … that [their products] had to be made here [in Canada]. We had to change, and we had to change fast. That is the only way I think we could have stayed in business as far as being competitive, having a topnotch product, having fast services…Like the Strippit machine, this was the start of the big solution when I decided to buy that type of equipment," said Bruneau.
When asked how well Trovac is doing in such a niche market, Marc Bruneau simply stated, "We make a lot of vacuums."
-Canadian Metal Working

Have questions or comments?
For requests for information or comments, you can reach us with the contact form.
Contact us

Are you interested in becoming a business partner?
You can submit your interest by completing the partnership application form.
Become a partner