Retractable hose inlets, doors and installation parts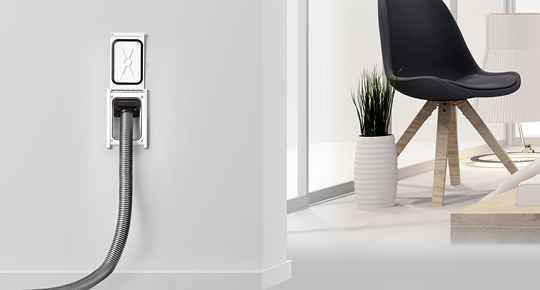 Our inlet casing comes with an integrated plaster guard for a simple installation of your retractable system. Our doors are available in a variety of high quality finishes; white, black, stainless steel and antique copper. It is also in this section that you will find our installations kits and various angle elbows.

How to install?
No need of storage space for your hose. It retracts into the pipes network, just behind the inlet, with the simple suction power of your central unit.
Learn more

Ask an expert!
He will be able to explain in detail how to installation your Retraflex®
Find a dealer